There are 2 ways to insert reward points,
1) Distribute reward points according to product purchased
Access: Orders > Insert/Edit existing order
Upon purchasing if the product is entitled for reward points, the order will show a column for rewards points. Click "Add Reward Points" button.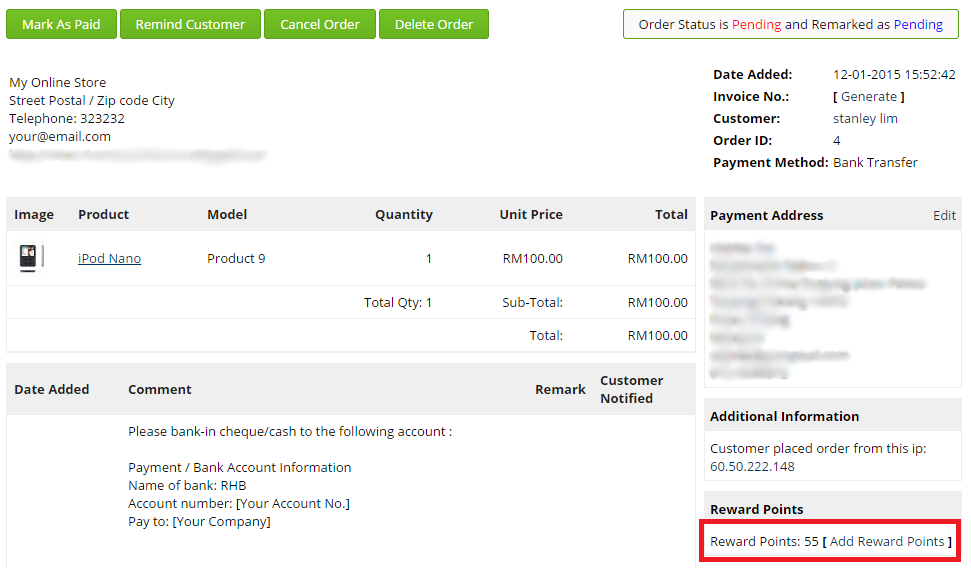 Stock admin can release reward points to customer after the order verified.
Click on [ Add Reward Points ],then this reward points will credit into customer account.They can use their reward points balance to purchase in future.
2) Distribute reward points manually into customer account
Access: Customers > Insert/Edit existing customer
Under Reward Points Tab, insert the value of rewards points and a simple description for tracking purpose. Every records of reward point will be listed in a tabular form.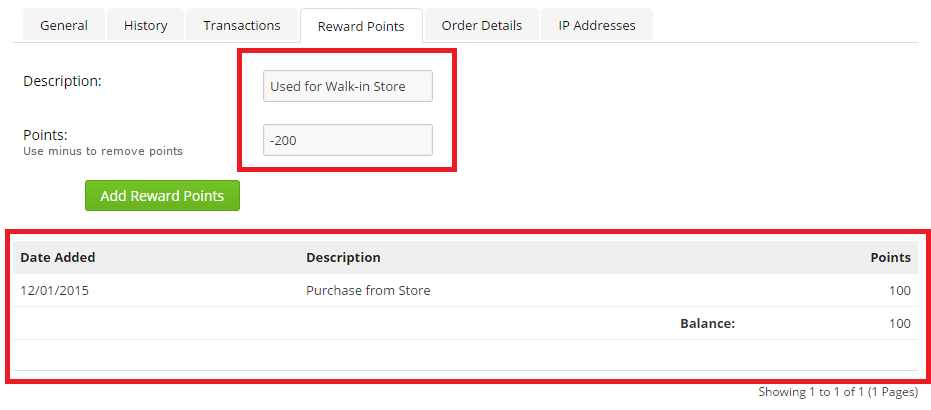 Click "Save" button.
Other than that, you can check your customer reward points through Reports > Customers > Reward points