Computerized your inventory for a better stock control now? However, when you are having a load of products and multiple staff to manage your inventory, you may wish to keep track on the last restock record with the details of the last update date and time and who updated the inventory. It gives you the best way to monitor the last update on the inventory. Here are the simple steps to check your inventory log.
1. Navigate to Products > Products List.
2. Click on the Quantity of the specific products.

3. Given if your products contain variants, you are allowed to click on the variant option on your top middle to select and further check on the log for each variant.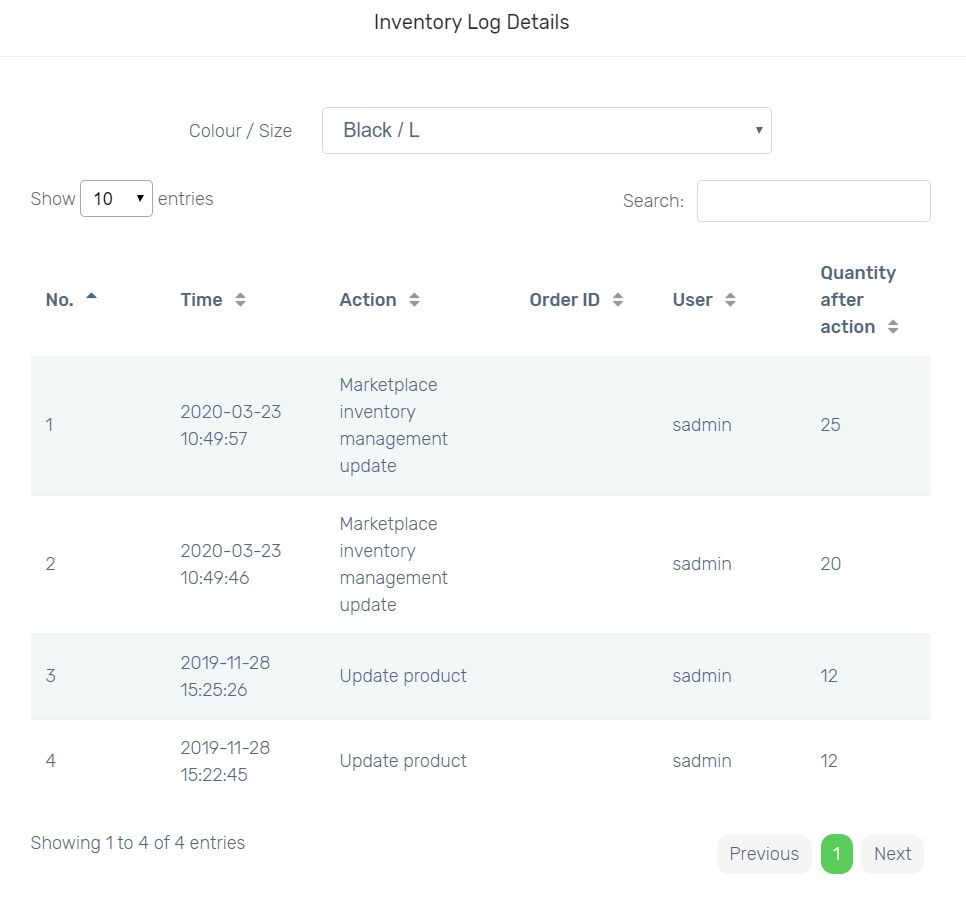 Time: The date and time to update the inventory for this particular action.

Action: The inventory is updated from which module. (Eg. Marketplace Inventory Management, Product Page, Order)

Order ID: When the inventory update due to Order received, Unicart Order ID will be shown.

User: The username of who updates the particular record.

Quantity after action: The lastest quantity after the particular action made.