Access: Apps > Also Bought Module
At this page, you need to enable it and put in the title of the Also Bought Products.
After enabling it, you need to access: Webstore > Layout Manager
You need to click on the product tab, because it will only appear in product page.

After that drag the module to the position you want.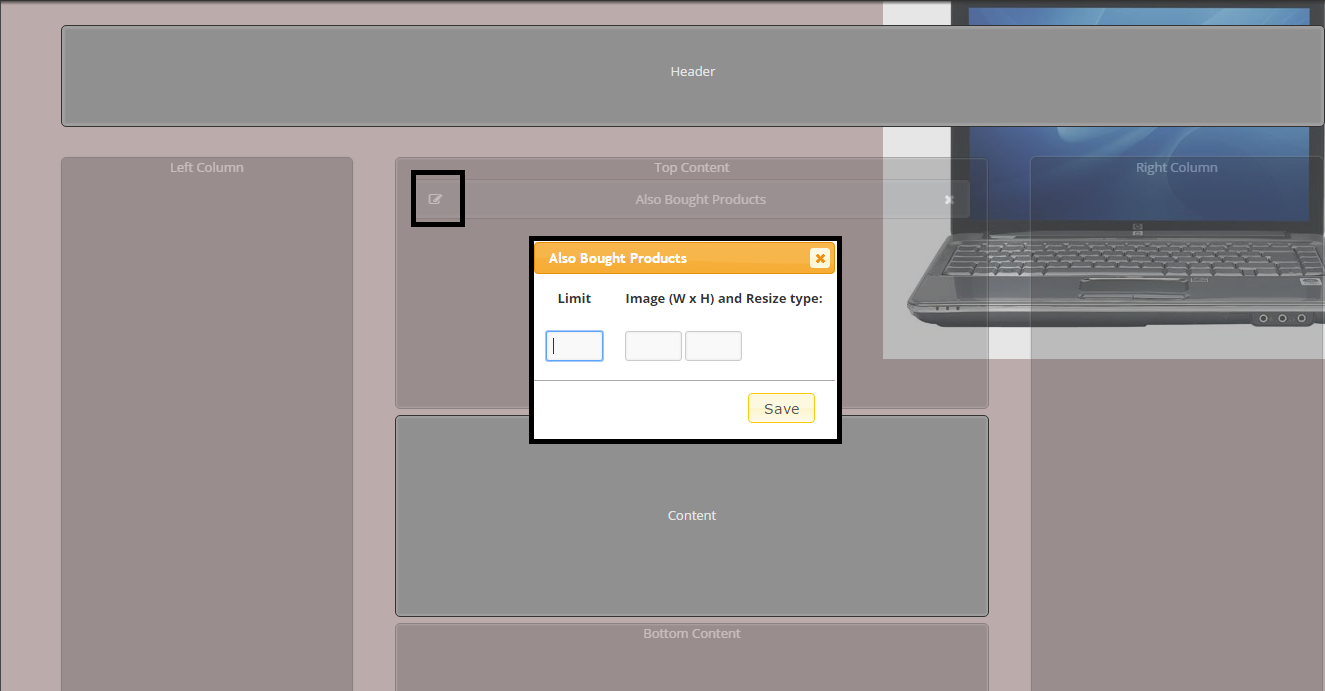 Limit: The maximum number of product shown at the module.

Image (W x H): The dimension of product image shown at the module.

The products in this module will automatically picked where the same order contains the other products.

The above setting will output the following result: