Access: Webstore > Menu Manager
Main Menu: It indicates the main big menu at the front end highlighted in Black.

Top Menu: It indicates the top menu at the front end highlighted in Red

Footer Menu: It indicates the footer menu at the front end bottom highlight in Yellow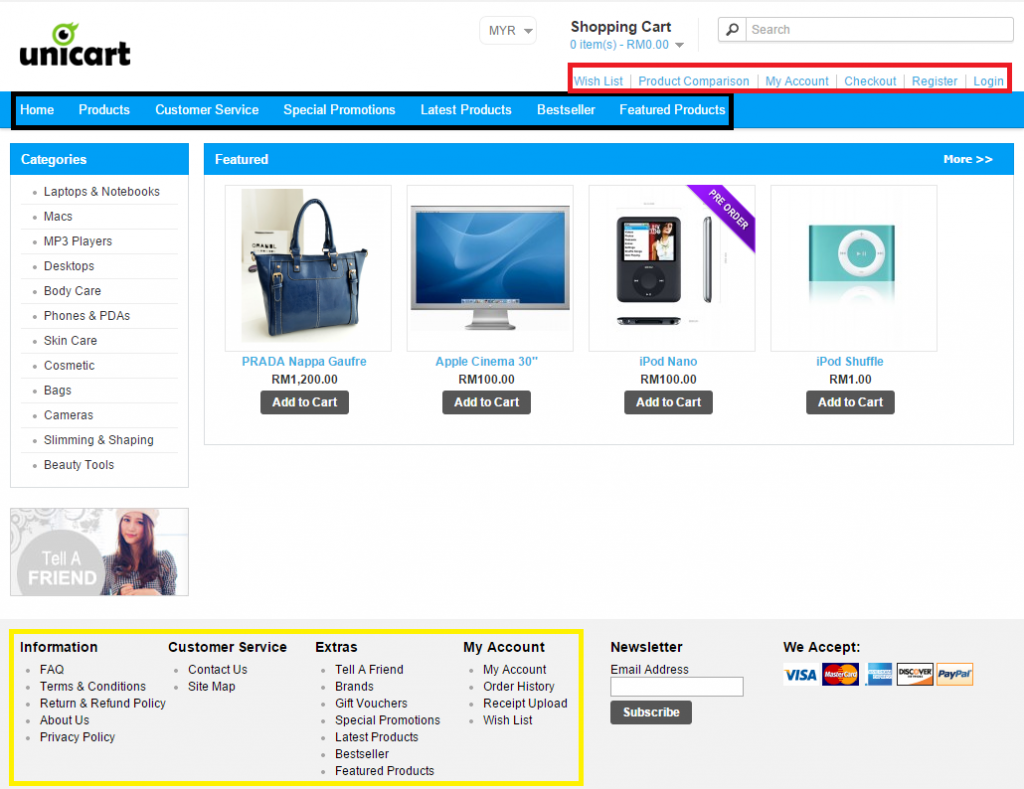 The colors of each menu group is represented at the front end respectively in their position.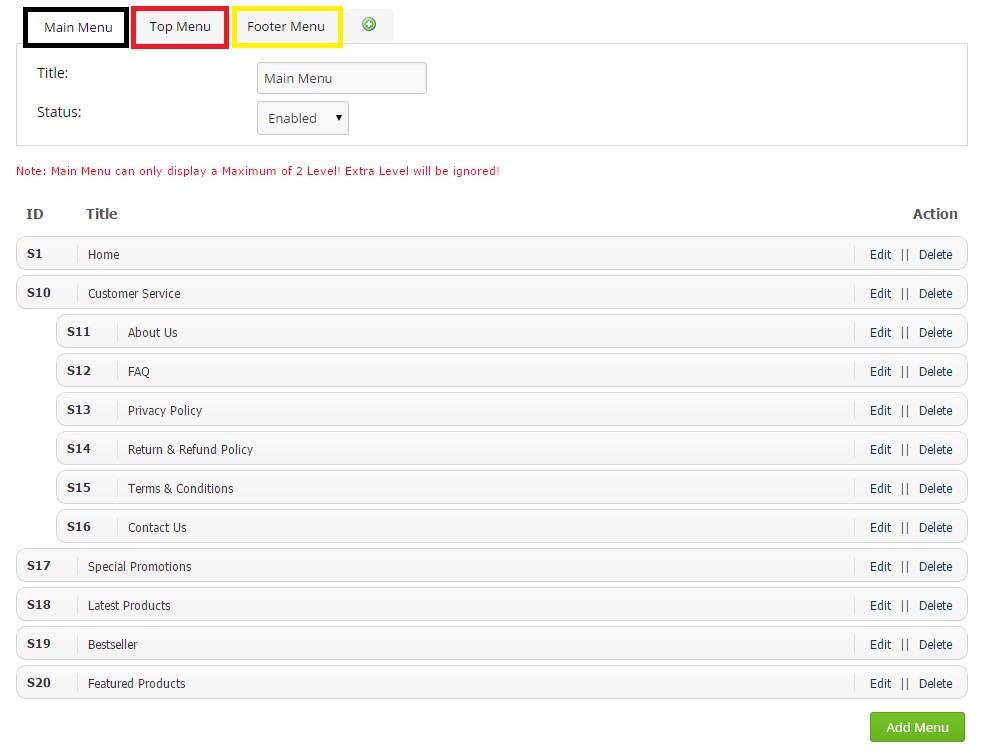 For adding new menu element, click on "Add Menu" button. Fill up necessary details such as Menu Title and the path to Link To.
For editing current menu, click on "Edit" or "Delete" link provided.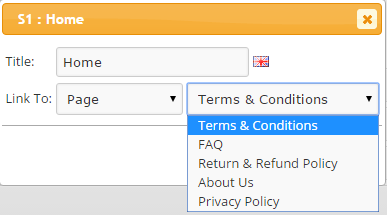 Home –  Link back to home page.

Product – Link to any product that you choose.

Category –  Link to any category page that you choose.

Manufacturer – Link to any Manufacturer / Brand page that you choose.

Page – Link to any information page that you choose.

System –  Link to any default system page such as special page, latest page or featured page and more.

Custom Url – Link to any website url starts with https://
Click "Save" button.
How to make drop down under first level menu?
First, you will need to Add two new menu, put in the title and the link after that just drag & drop the second menu column to the bottom of the first menu column as shown below.

From the above menu alignment, different menu group may render in different style.
Main Menu

Top menu

Not Applicable

Footer Menu
Notice: Unicart only support up to 2 level menu