Access: Apps -> Kumoten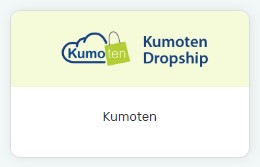 If you want to run online business and have no idea about the product source, Kumoten is the solution. Kumoten is a dropship company with about 70k products for you to choose from. You can list the products you want without purchasing them. Purchase them only when you have orders and Kumoten will ship it directly to your buyers.
Step 1: Register Kumoten dropshipper account
You have to register dropshipper account with Kumoten first at https://www.kumoten.com/register.html.
Step 2: Setup Kumoten integration
Please email to our support team with email template and details below.
Subject: Kumoten integration

I have a Kumoten account and wish to procced to Kumoten integration.

Unicart Domain Name: www.yourdomainname.com
Kumoten Registered Email Address: xxxxxx@xxxxxxx.com
We will take sometime to process your Kumoten integration request. After we notified your Kumoten integration is activated, kindly fill in your Kumoten email address & password and enable inventory update in Lazada if you want inventory auto updated to Lazada.
Step 3: Sync Kumoten items to Unicart
After login to your Kumoten account in Unicart, please go to Products Page, select the category and its sub category, and the product you wish to sell.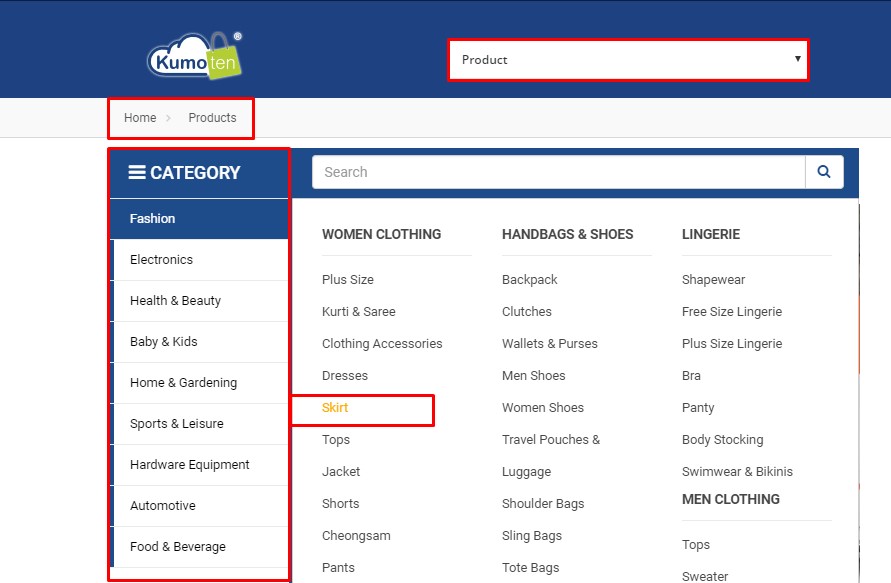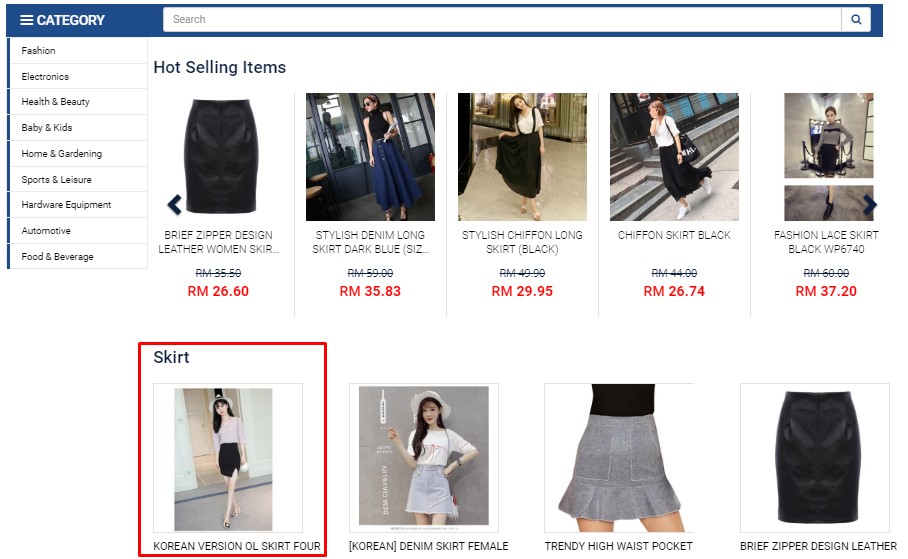 After clicked into the product page, kindly click Add to MyStore button as system will auto sync all the variants and Kumoten available quantity to Unicart. Thus, you may ignore both Variants and Quantity.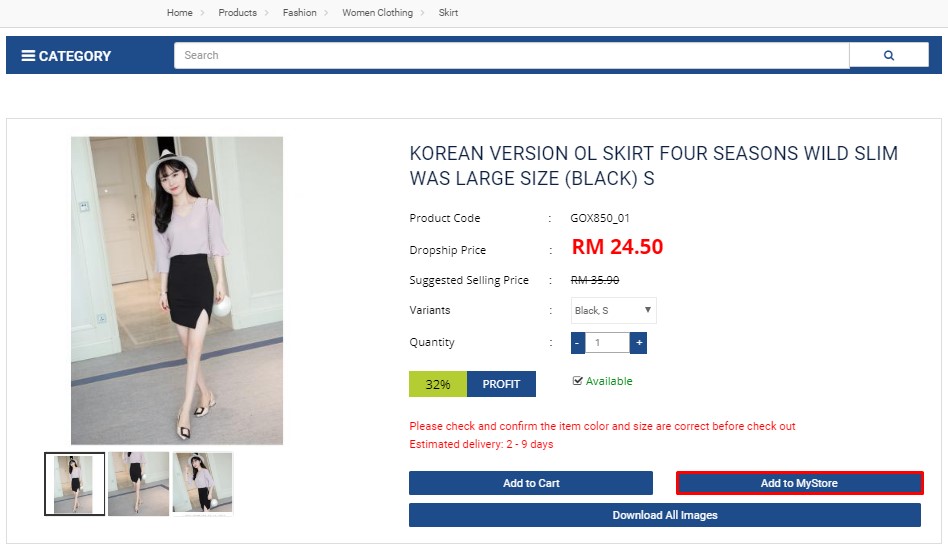 Now go to Username, select My Store and click the product you added.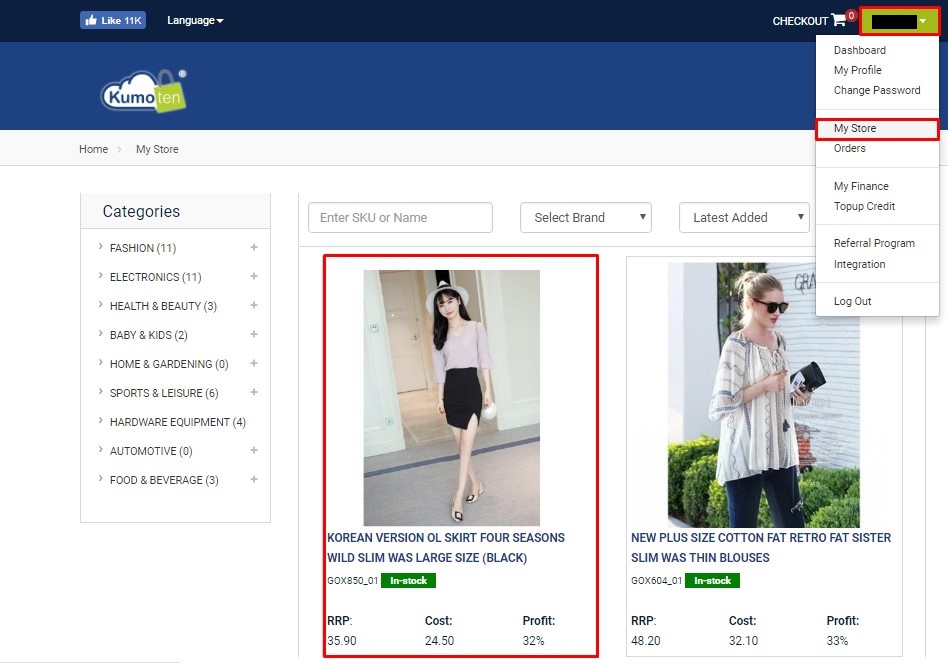 Kindly select Unicart category that the item will be assigned in Unicart.
Price will be auto retrieved from Kumoten Retail price. If you wish to sell with different price in Unicart, you may change the price from variants. Please note that shipping fee will be included in Retail Price on Unicart when sync.
After that, you can click Sync button to sync the item to Unicart.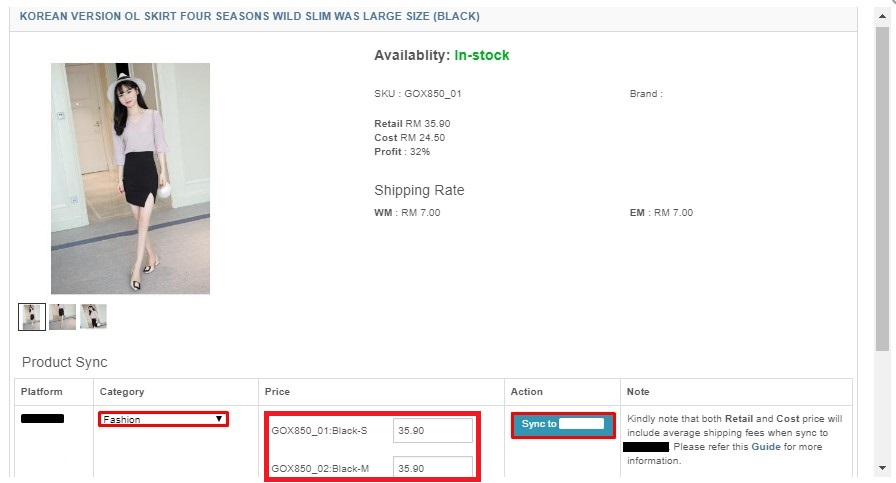 Then, you will be able to find the product in your Unicart store and ready to sell online!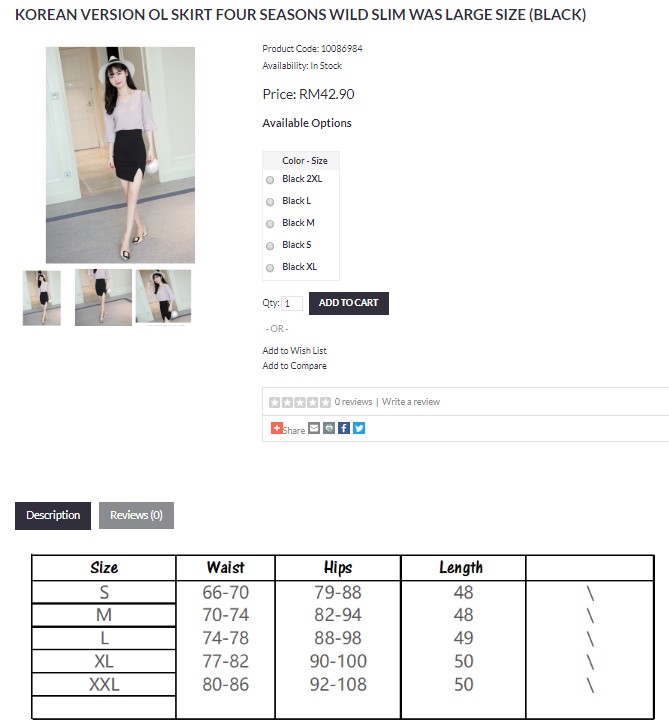 Step 4: Fulfill Kumoten order
When customers placed an order with Kumoten products upon payment received, you required to sync the order to Kumoten in order to fulfill the order. You will find Dropship Order Sync Status from individual Kumoten order with Paid status on right column in Unicart store.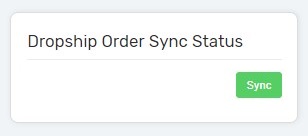 Once you have synced the order, you may login to Kumoten account to check the order status, to ensure the parcel will be shipped to customers.