Access: Settings -> Business Info
Store details is to fill up the information of your online store.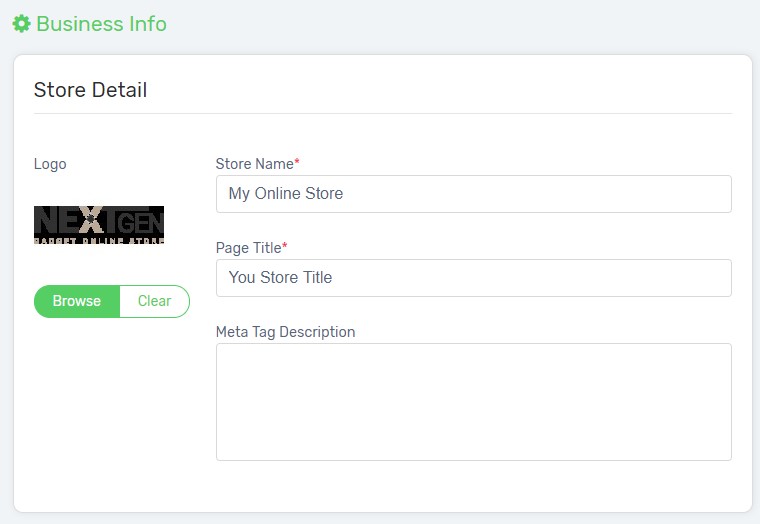 Logo is used for identifying your webstore, products and services. It will appear on top of every web pages and invoice.

Store Name is your online business name which does not have to be your registered company name, and it can be any outstanding and unique name. It will be appeared on your footer with copyrighted.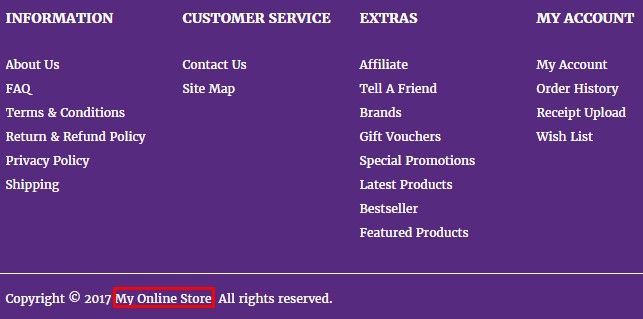 It will also reflect on Invoice Header.

If you would like to know more about Title and Meta tag Description which is regarding SEO of your web store, please read here.
If you would like to know how to edit contact detail, please read here.