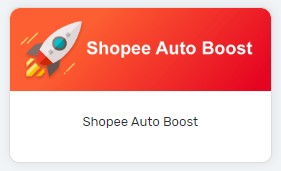 Shopee Boost Now feature allows sellers to boost the products in Shopee to increase the product views, whereby the search ranking in Shopee will be higher than usual products.
Now, Unicart's Shopee Auto Boost Apps will helps you to boost the products automatically.
This feature is only available in Unicart Business Gold Plus Plan and above.
1. Navigate to your Unicart Admin Panel, Marketplaces, and Shopee Auto Boost.
2. All Shopee synced products will be shown, and you may add the product where you wish to boost in Shopee seller center into the Boost List.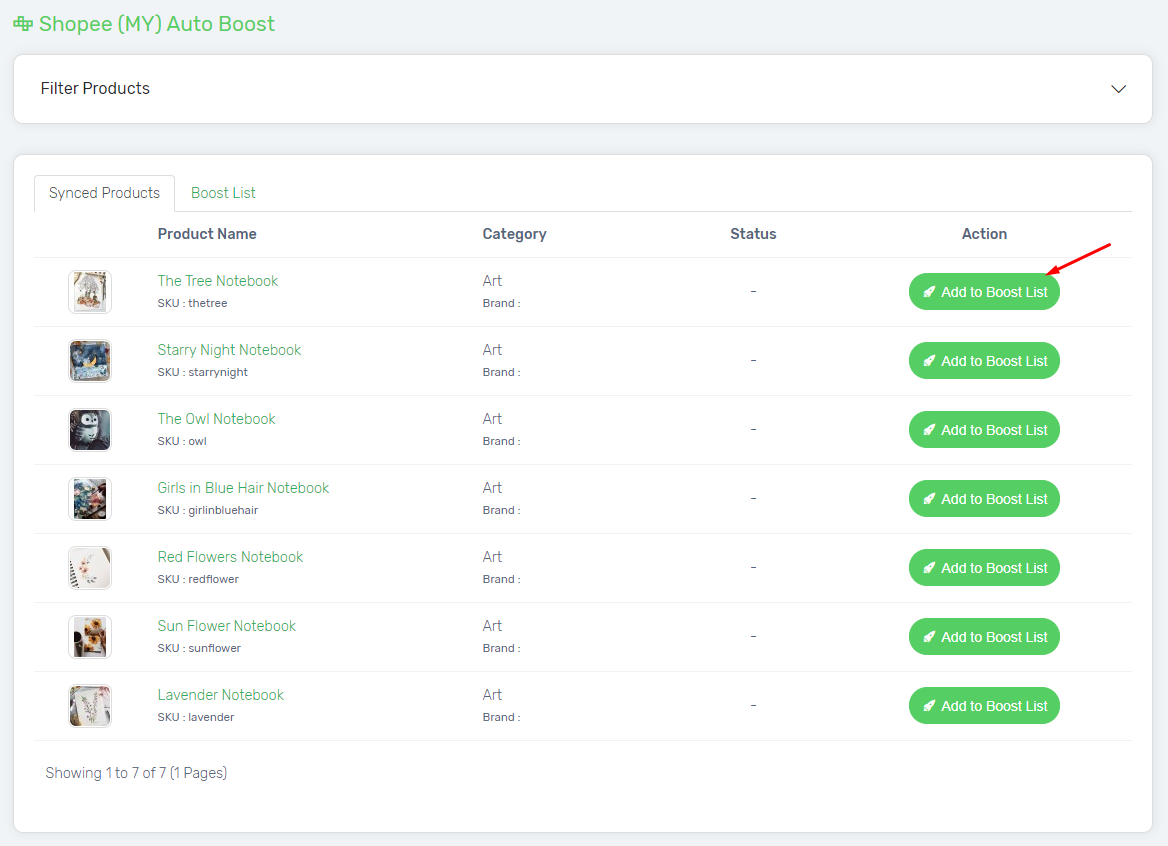 3. Navigate to the Boost List tab, the product status will then be shown in "Boosting" and there will be a countdown time of 4 hours.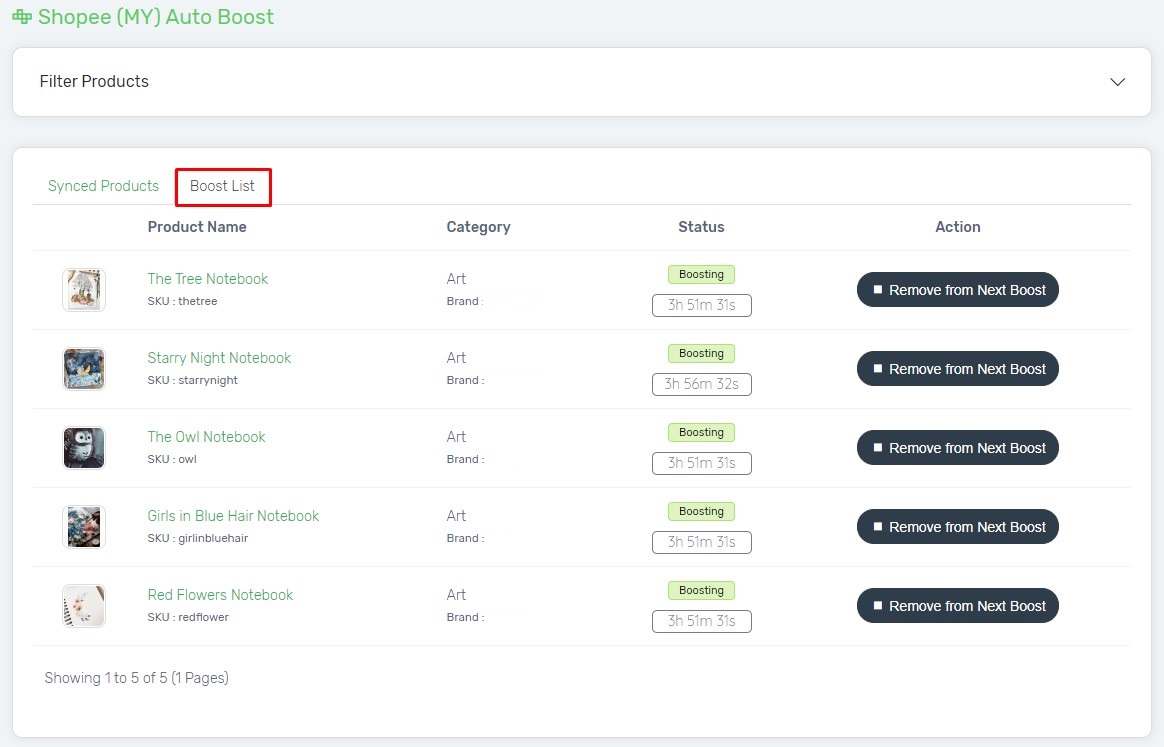 Note: You can boost up to 5 product every 4 hours. However, you may add more than 5 products to the Boost List and the product will in the queue to be boost.
Congratulations! Now your products in the Boost List will be boost in every 4 hours automatically, without need to click "Boost Now" function frequently from the Shopee seller center.
Additional Information
1. The product which already in the "Boosting" status can be removed from the next boost in queue list. The product will be needed to "Add to Boost List" again in order be to boost.

2. The product in the Boost List can also be removed before it goes to the "Boosting" status.