Access: Webstore > Layout Manager 

You can only add one extra footer content by clicking on the pencil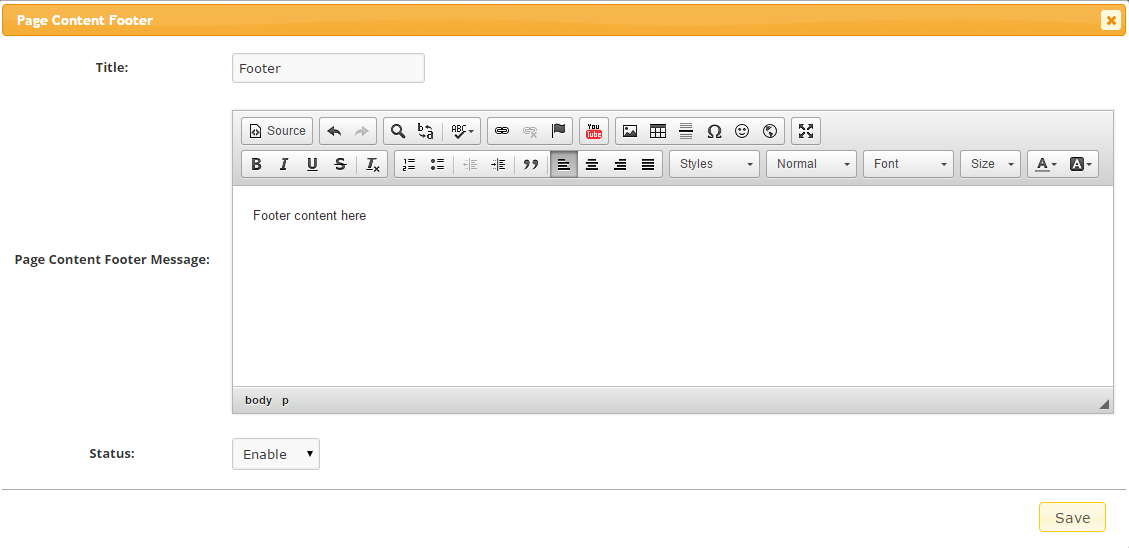 Title: Module title that displays on top of module, leave it blank if you do not want to show any title.

Page Content Footer Message: Content that shows in the module. (Can be text / image)

Status: You may enable or disable the module from showing at the front end.