Good news! Features of printing Delivery Orders with customizable notes is now available. The Delivery Order comes in a formatted layout with necessary details such as order ID, shipping details and product information for your delivery use. Plus, you can now add on your own messages to the buyer via the Delivery Order's Notes.
This feature is only available in Unicart Business Gold Plan and above.
1. Navigate to Unicart Backend Administrator, go to Apps and Add More Apps.
2. Looks for  Delivery Order apps, hence Install the apps.
3. Enable the Status, and customize the D.O. with the information and message you wish to inform your buyer.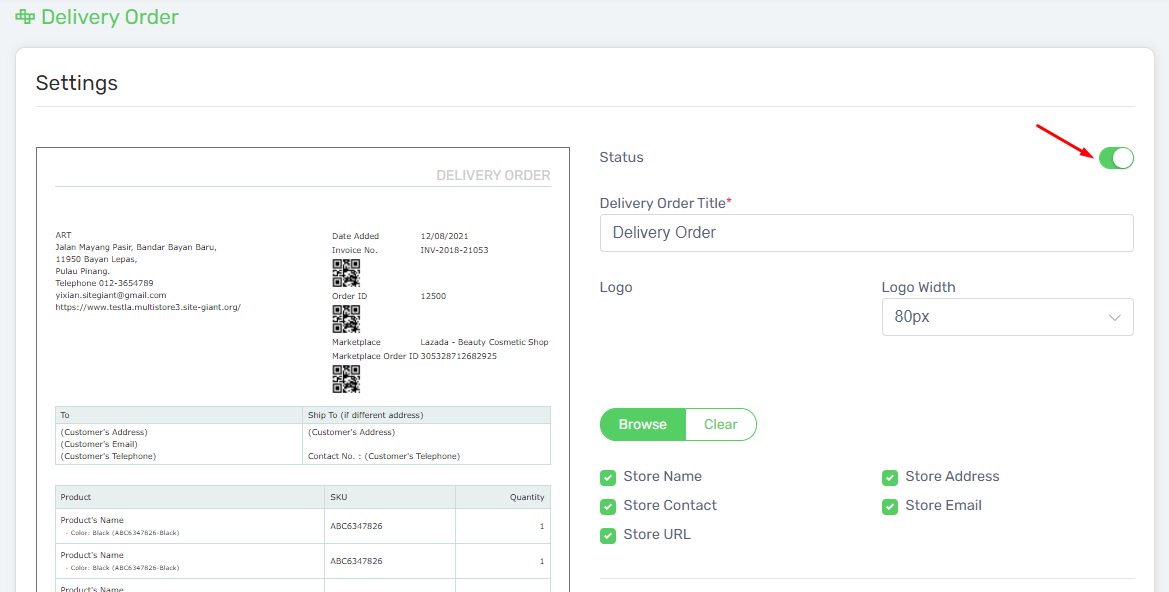 4. Then, Save the settings.
5. Go to Order and choose Orders List.
6. Tick on the order that you wish to print out the Delivery Order, then press the More button and select Print D.O.

7. Then the preview of the Delivery Order will be shown and you may proceed to Print.