Access: Webstore > Layout Manager
Drag the Featured module to your desired position.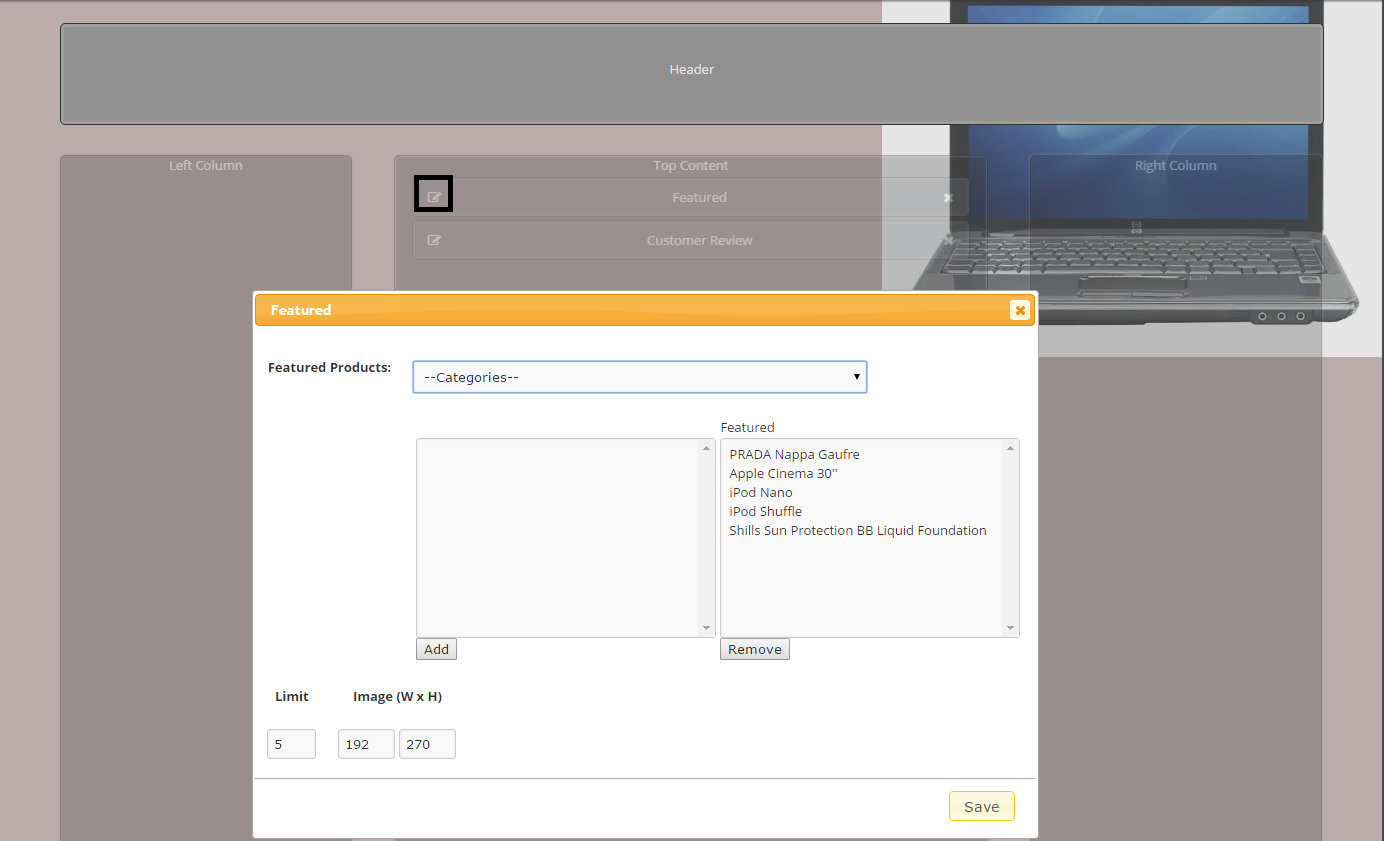 Click on the pencil to edit and select a ctegory, choose the product, you can select multiple product using CTRL + Left Click and click add and you will see those product move the the right box. Those are the product that will be listed as featured products.
Limit: The maximum number of product shown at the module.

Image (W x H): The dimension of product image shown at the module.

Click "Save" button.