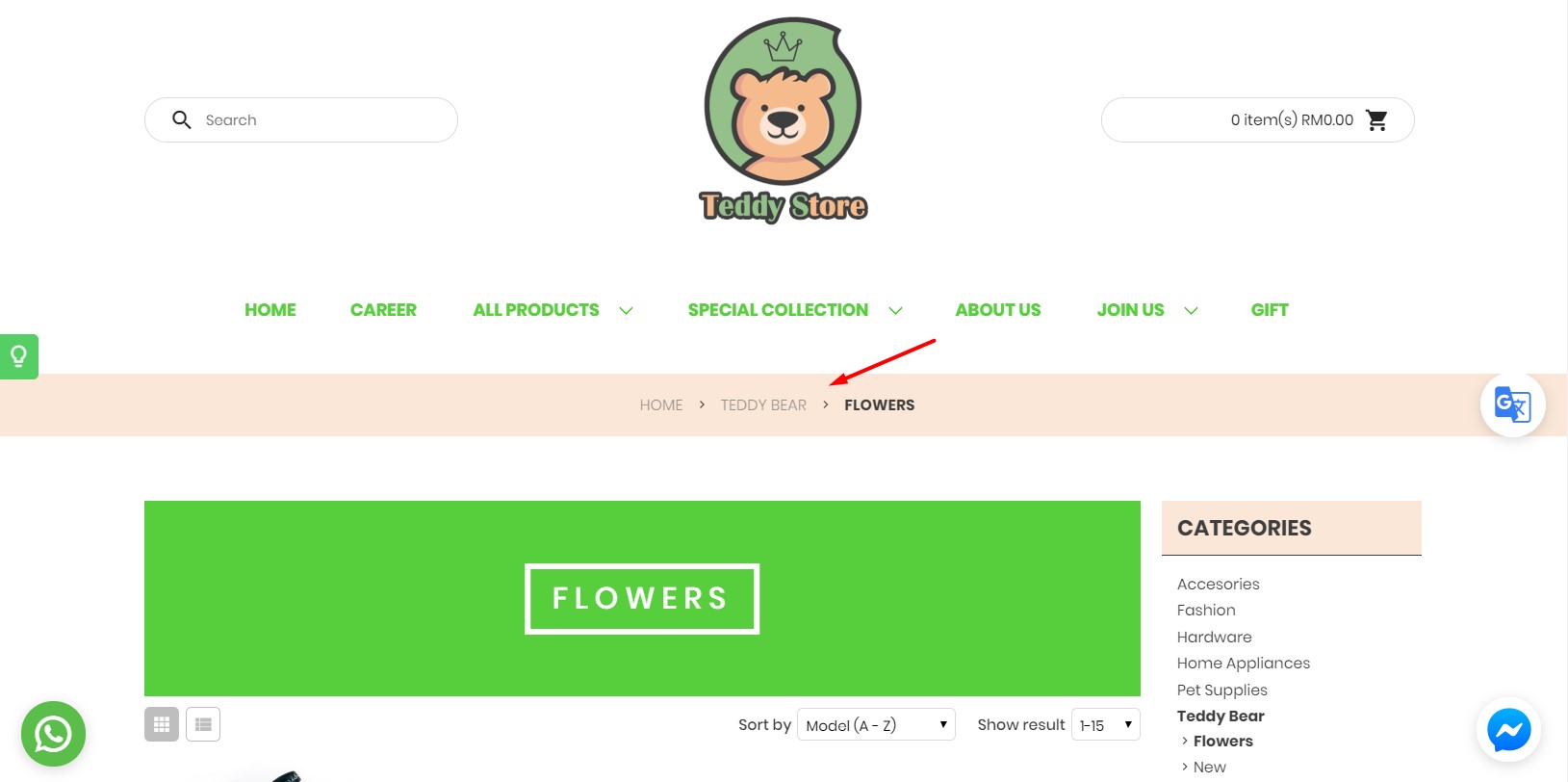 Breadcrumb Navigation is the text path that shows the hierarchy of the page viewed by visitors. By displaying the location of visitors on your webstore based on the path they have been clicked allows your visitors to recall or return to the previous page easily.
1. Navigate to Webstore and choose Layout Manager.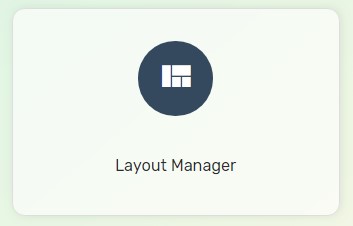 2. Navigate to Theme tab.

3. Select Styling.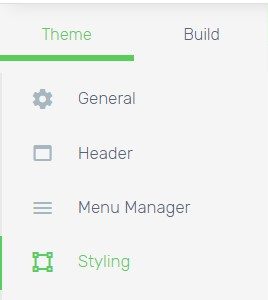 4. Scroll to the bottom to look for Breadcrumb and make changes according to your preferences.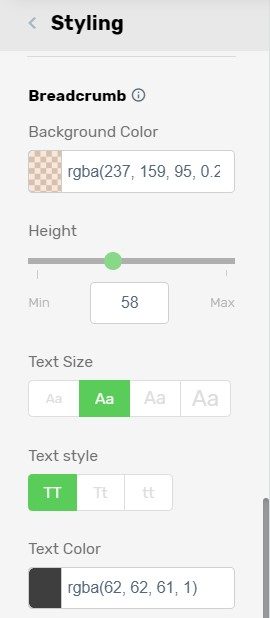 5. Once done, click Save and Clear Cache to see the changes on your store front.
Tips: 
1. Text Size is recommended to be small or medium size for not confusing visitors to treat it as a primary navigation menu.