Curious about your product performance in all of the channels, including your webstore and marketplace sales?
This Product Performance Report allows you to compare and analyse your products' sales performance in between two different period of time. Hence, you can know the sales trend of your product in each channels, and eventually can perform forecasting and marketing action for a better sales result.
This feature is only available in Unicart Business Gold Plan and above.
1. Navigate to Analytics, and from the Sales Report you can choose the "Product Performance" report.
2. Filter the Channels and apply it, for example: Lazada, Shopee, My Store.
3. Choose the 1st Date Range and 2nd Date Range, for the time period where you wish to compare. Then, click on the "Search" button.

4. The results will then be shown for the top 100 products sold in between this date.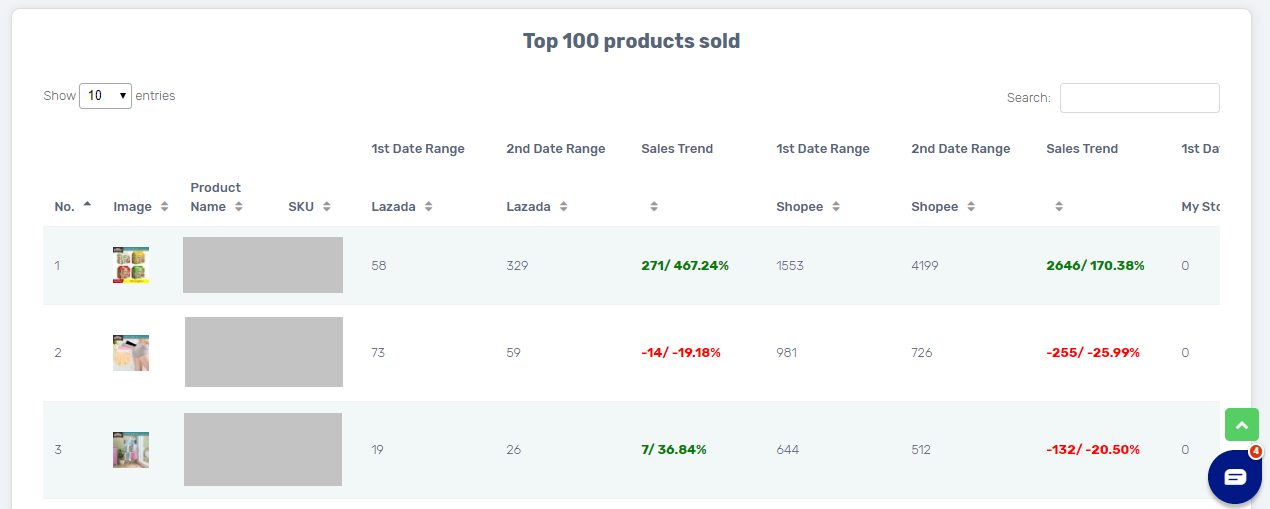 The total products sold and the Sales Trend of each channels will be retrieved and calculated.
From the Sales Trend, you can know whether the product performance is increasing or decreasing eventually.
[Calculation]
Sales Trend = Different in product sold / Percentage of sale performance
For example: 271 / 467.24%
Different in product sold = total product sold in 2nd Date Range  – total product sold in 1st Date Range
For example: 271 = 329 – 58
Percentage of sale performance = [different in product sold ÷ total product sold in 1st Date Range] × 100
For example: 467.24 = [271 ÷ 58] × 100