Need to inform your customer that the product is a pre-order item? Hence, your customer will understand that the product may takes time to deliver to them. No worries, let's go through the steps below.
1. Navigate Products, and go to Products List. Then, add new product or edit the existing product.
2. Go to Advanced session at the right-bottom, and click the Edit button.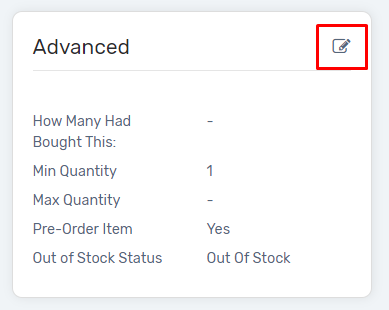 3. Update the Pre-Order Item as "Yes". Then, click on the Done button.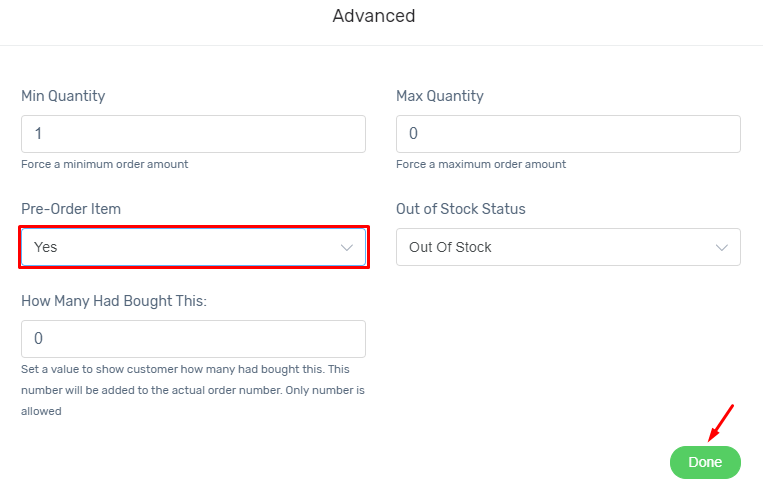 4. As for pre-order product, you may not know the quantity needed to be ordered from the supplier. Hence, at Inventory & Variants, you need to disabled the "Track Inventory", and set the Quantity as 1 or more than that.

5. Save the product, and Preview. The Availability of product will then be shown as 'Pre-Order' at the front webstore.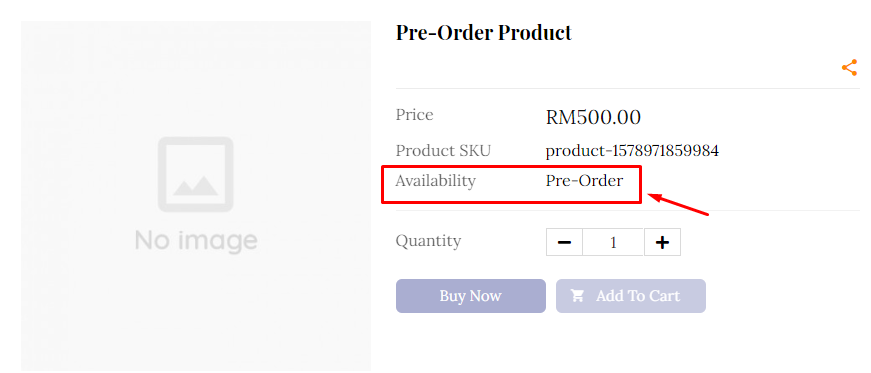 6. You can assign also Product Labels to the product. (click here for the guidance)
Note: For the product that required to keep track the up-to-date inventory whenever an order is made, or the product is selling in Marketplaces too. Then, the Track Inventory is needed to be enabled. In this case, only assign the product with product labels will be recommended.
7. Edit the product and go to Product Labels, then choose the Pre-Order label.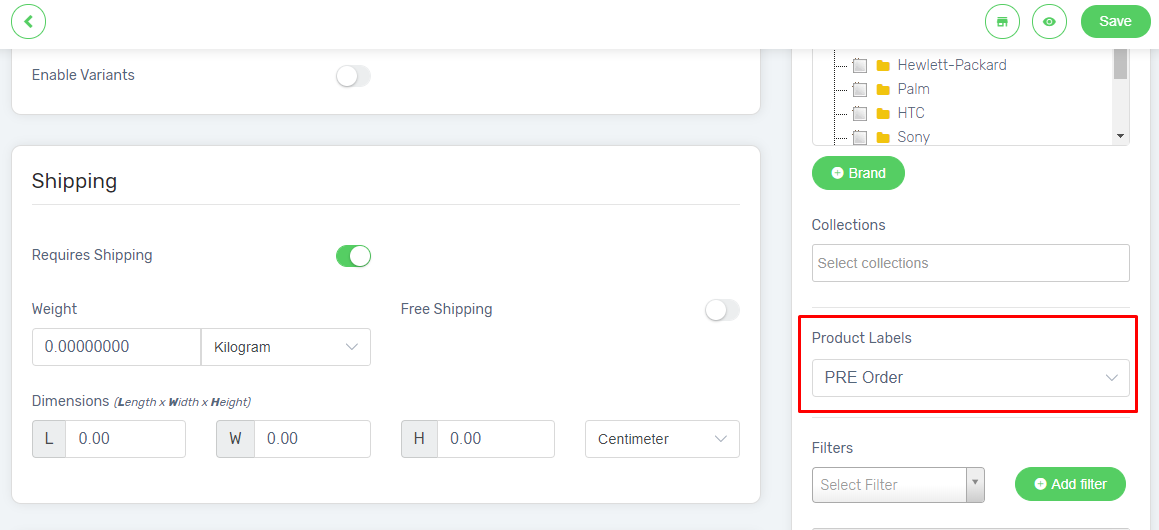 8. Save the product, preview it and there will be a label on the right top of the product image shown.