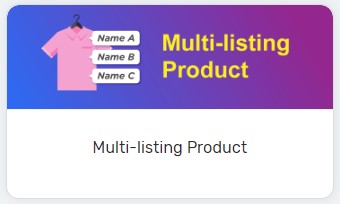 You are actually selling the same products, but listed the products separately in different product name throughout Marketplaces? This method able to help your customers to find your products easily, but it has brings you hard time in managing the stocks update.
Now, Multi-listing Product feature can help to create linking between the products, and inventory of those products will automatically deducts when order is placed for any of the products.
Let's go through the steps below for the set up of Multi-listing Product.
This feature is only available in Unicart Business Deluxe Plus Plan and above.
1. Navigate to Marketplaces from Unicart Admin Panel, and select Multi-listing Product.
2. Click on the "Add Multi-listing Product" button.

3. Set one of the product as the Main Product and insert the SKU in the Main Product. Then, insert other products' SKU as the Bind Product.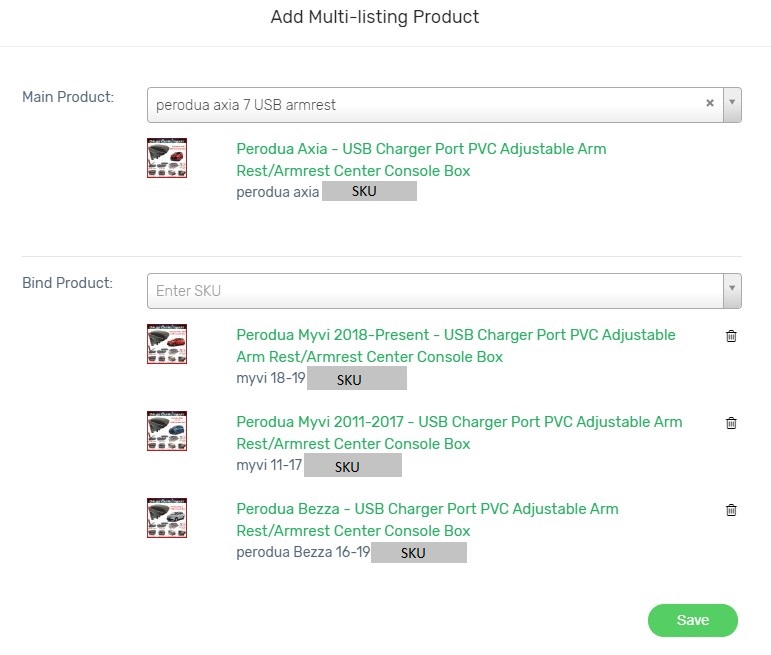 Note: The products must be synced to Marketplaces. Moreover, the product with variant options will need to set with the product variant SKU.
4. Click on the "Save" button to apply the multi-listing product.
5. Then, all products in the same multi-listing set will be automatically updated when there are marketplace orders synced back to Unicart.

6. Now, you have done the multi-listing setting for the products. Kindly refer to the diagram below to understand more on the flows for inventory update.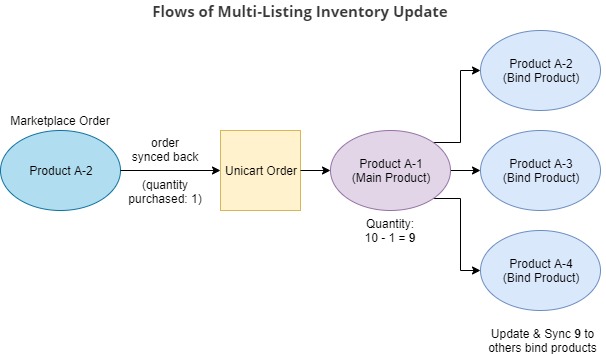 The inventory update will be based on the Main Product's quantity, hence it will then updates the same quantity to all Bind Products.
7. Edit or Delete the Multi-listing product. (Optional)
| | |
| --- | --- |
| Edit | |
| Delete | |
Just a kindly reminder. If the product already set in Multi-listing Product, then this product is not recommended to set in Bundle Product.