Are you running a time-sensitive business like florists and food delivery that need to be delivered within a specific time period? Most of the time, customers do not have the option to choose their preferred delivery date. As a result, it might affect your store reputation and consumer trust when there is late delivery.
Introducing Order Delivery Date. Now you can provide better customer service experience by allowing customers to choose their preferred delivery date.
This feature is only available in Unicart Business Gold Plan and above.
1. Navigate to Apps and go to the Unicart Appstore, install Order Delivery Date Apps.
2. Set up the General Settings.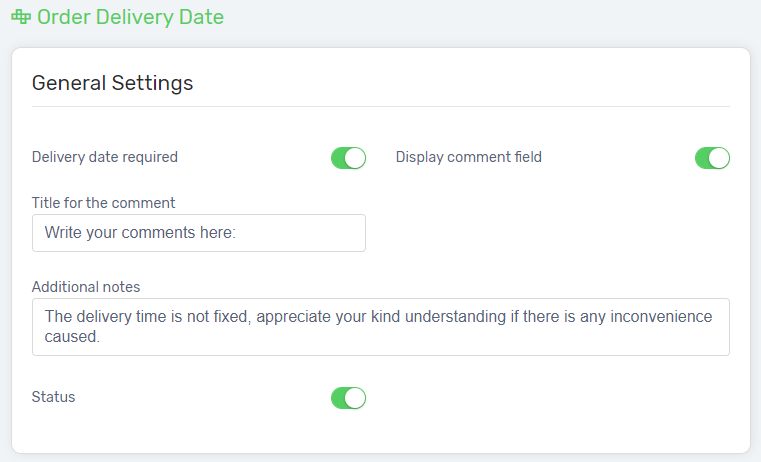 Delivery date required: Customer is required to choose a date and time to proceed checkout.

Display comment field: Customer can write their comments or remarks in the field provided.

Title for the comment: The title for the comments field.

Additional notes: Special notes or remarks that need the customer to take note.

Status: Enable to show this setting.
2. Go to Datetime Settings, and enable the time intervals.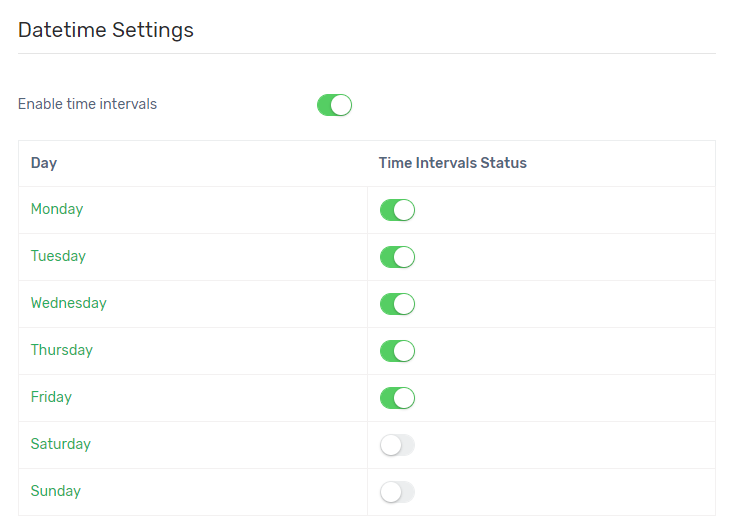 3. Enable the Time Intervals Status for the day that available for delivery.
4. Click on the "day" to edit the time intervals. For example Monday, Tuesday, Wednesday,…
5. Edit the delivery time intervals of the days.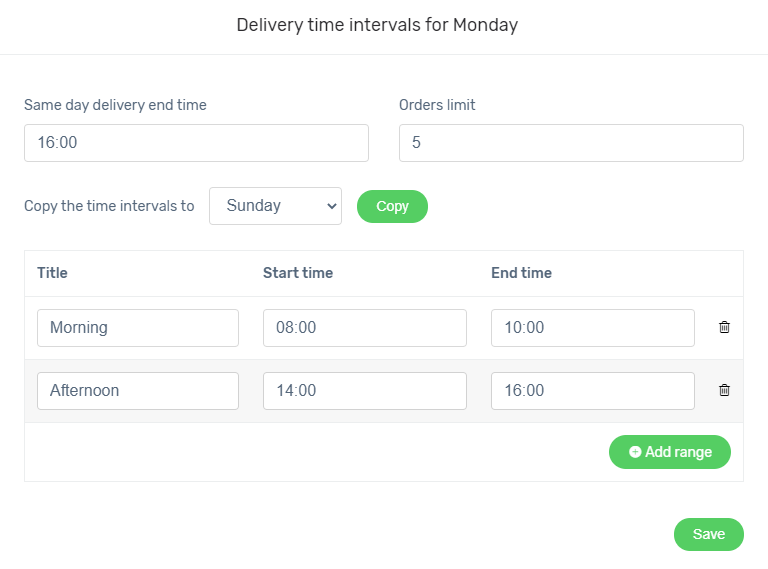 Same day delivery end time: Set the end time for the delivery available within that day.

Orders limit: Set the limit of order can be placed within the same day.

Copy the time intervals to (day): Copy the same time intervals set for the current day to another day.
6. "Add range" for the time intervals and "Save".
Note: The time for the settings is based on 24-hours format.
7. Set the remaining setting for the Datetime Settings.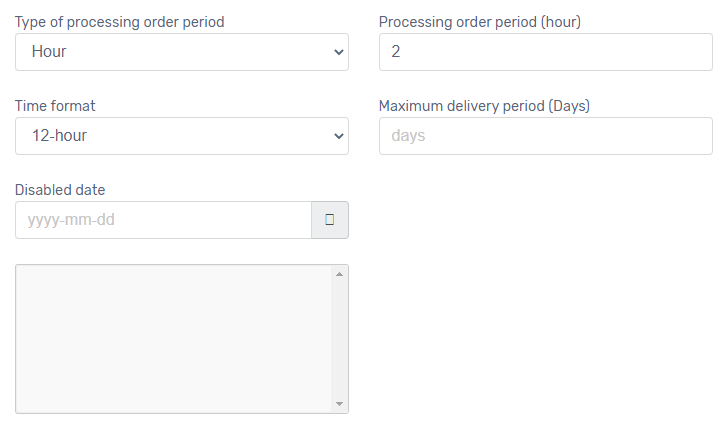 Type of processing order period: Hour, the time needed to process the order. Day, the number of days needed to process the order.

Processing order period (hour/day): Number of hours or day.

Time format: Format of time displayed, 12-hour or 24-hour.

Maximum delivery period (Days): Set the number of days, if wish to limit the number of days available for the delivery settings.

Disable date: Set the date that does not available for delivery time.
8. Save the settings for Order Delivery Date.
The Order Delivery Date selection will be shown to the customer at the Add to Cart page or the Checkout Page. Let's check out the preview at the Checkout Page: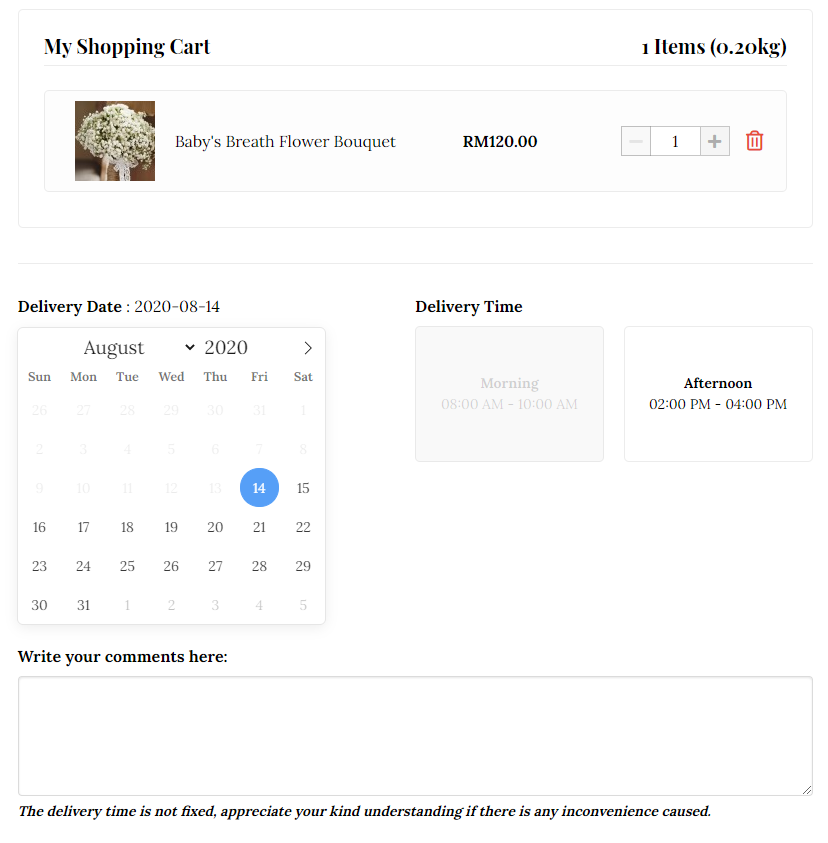 Once the customer placed the order, the information of the 'Delivery Date & Time' will be shown in the right-hand side of Order page in Unicart Admin Panel.