Google Search Console is a free service offered by Google that assists you in monitoring, maintaining, and troubleshooting your Unicart webstore presence in Google Search results. You may not need to sign up for Search Console to be included in Google Search results, but Search Console will helps you understand and improve how Google sees your site. Learn more.
Now is the time, let's follow the steps below and set up your Unicart webstore with Google Search Console.
1. Sign in to Google Search Console with your Gmail account. If you don't have a Gmail account, you will need to create one.
2. Add your site to Google Search Console, select property type by applying the URL Prefix method and click Continue button after inserting your full domain name.
For example: https://www.example.com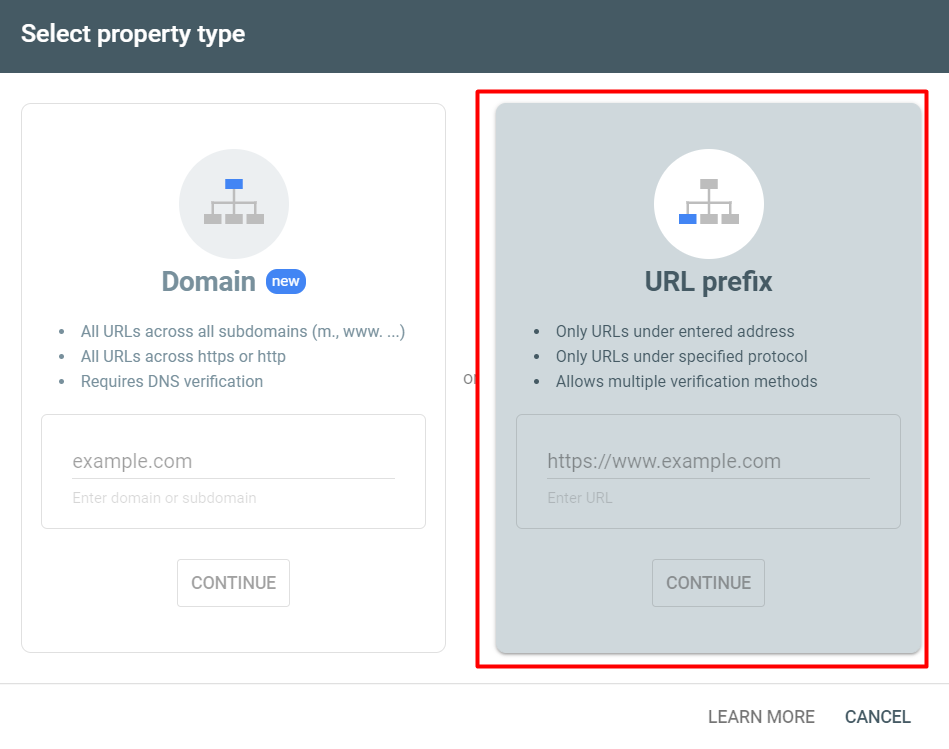 3. Verify your site by choosing HTML tag. Then, COPY the given meta tag.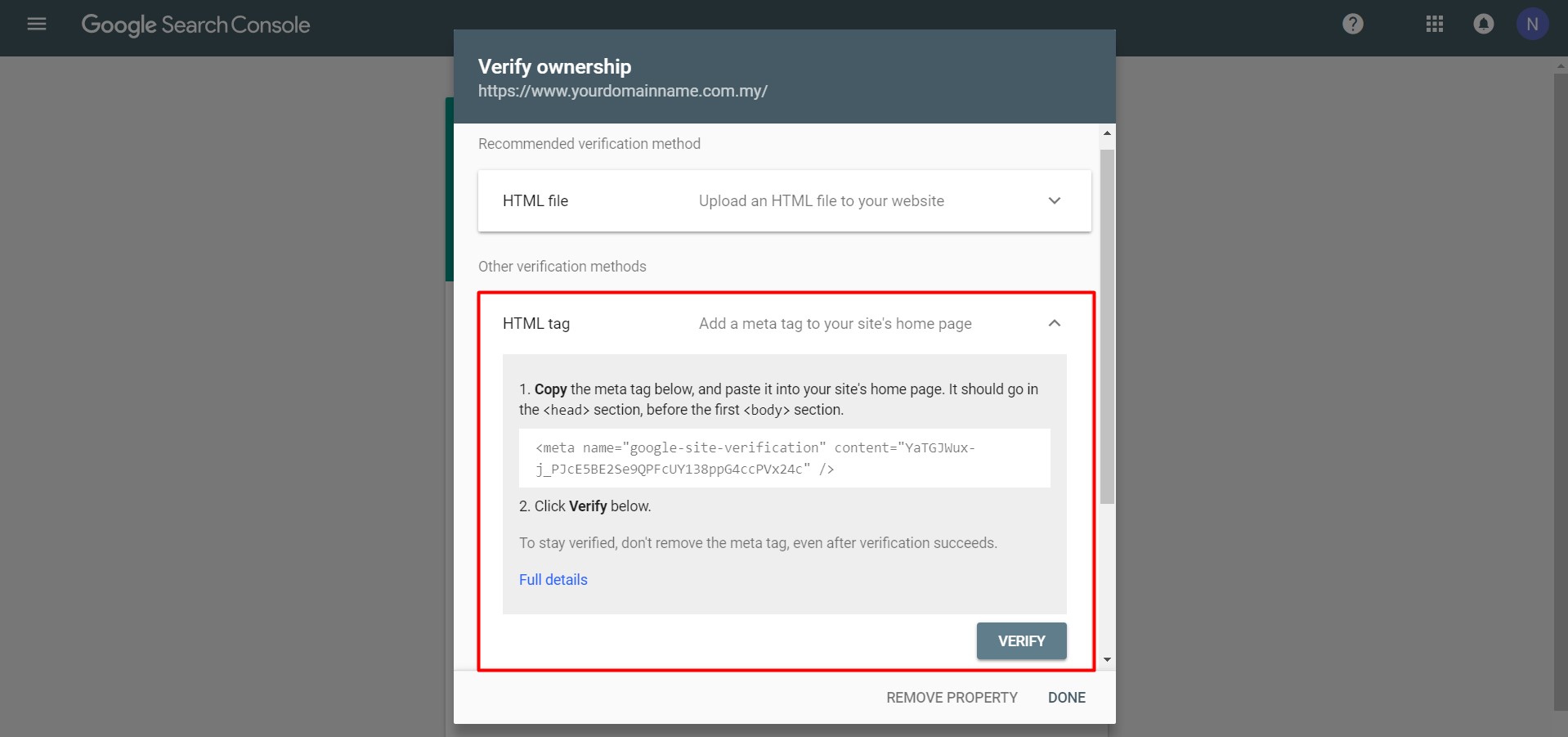 4. Navigate to your Unicart Admin Panel, go to Apps page, and install the Google Tag Manager Apps.

5. Click "Add New Script" button, fill in the fields including the Script field with meta tag copied in Step 3. Click Save and be ensured that the status of your Google Tag Manager has been enabled.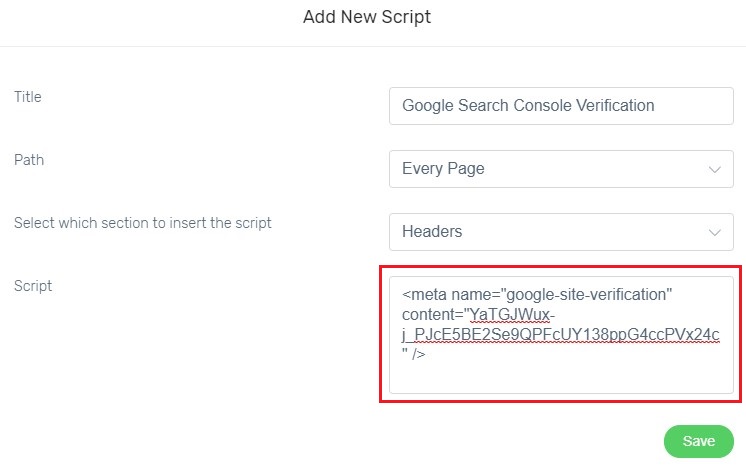 6. Back to your Google Search Console set up, hence click on the "Verify" button from HTML tag method and wait for the verification to complete.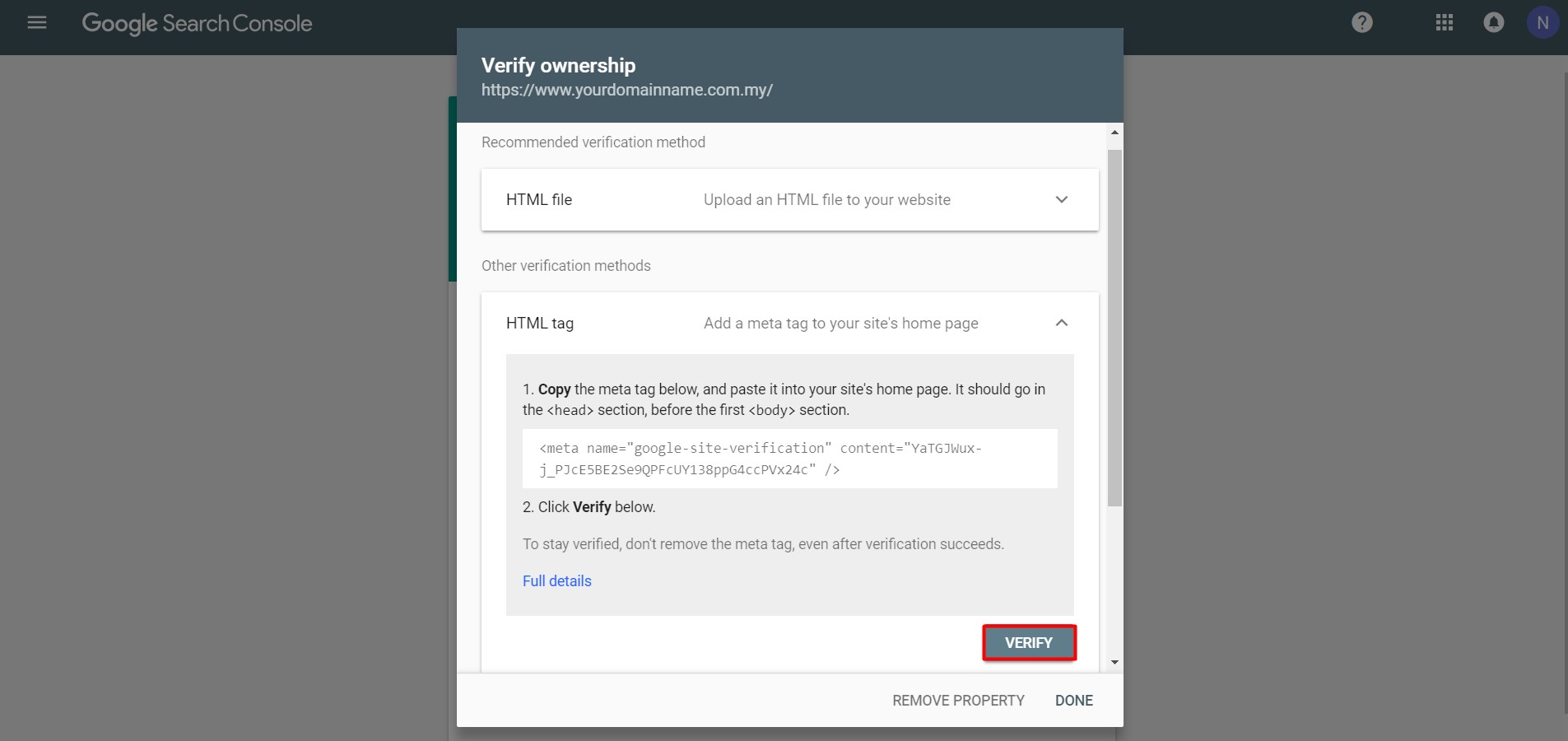 7. Retrieve your sitemap URL at Apps, and hence install Product Feed Apps.

8. Click Google Sitemap, enable the Status and get the Data Feed URL.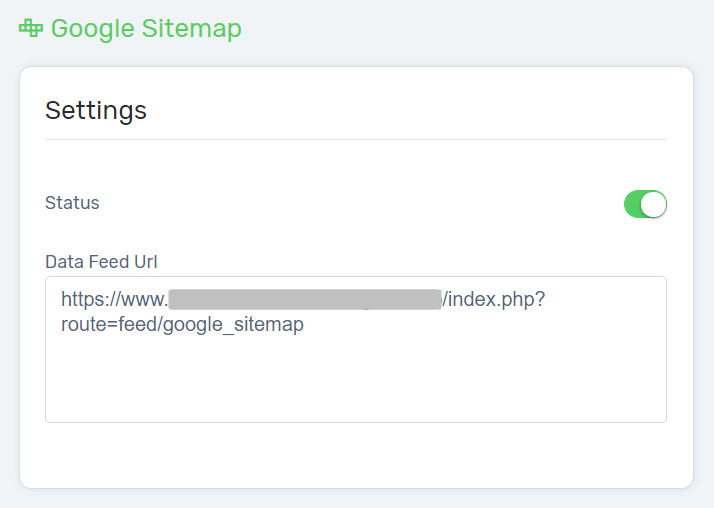 9. Then, open Google Search Console, add your sitemap URL only with /index.php?route=feed/google_sitemap and submit.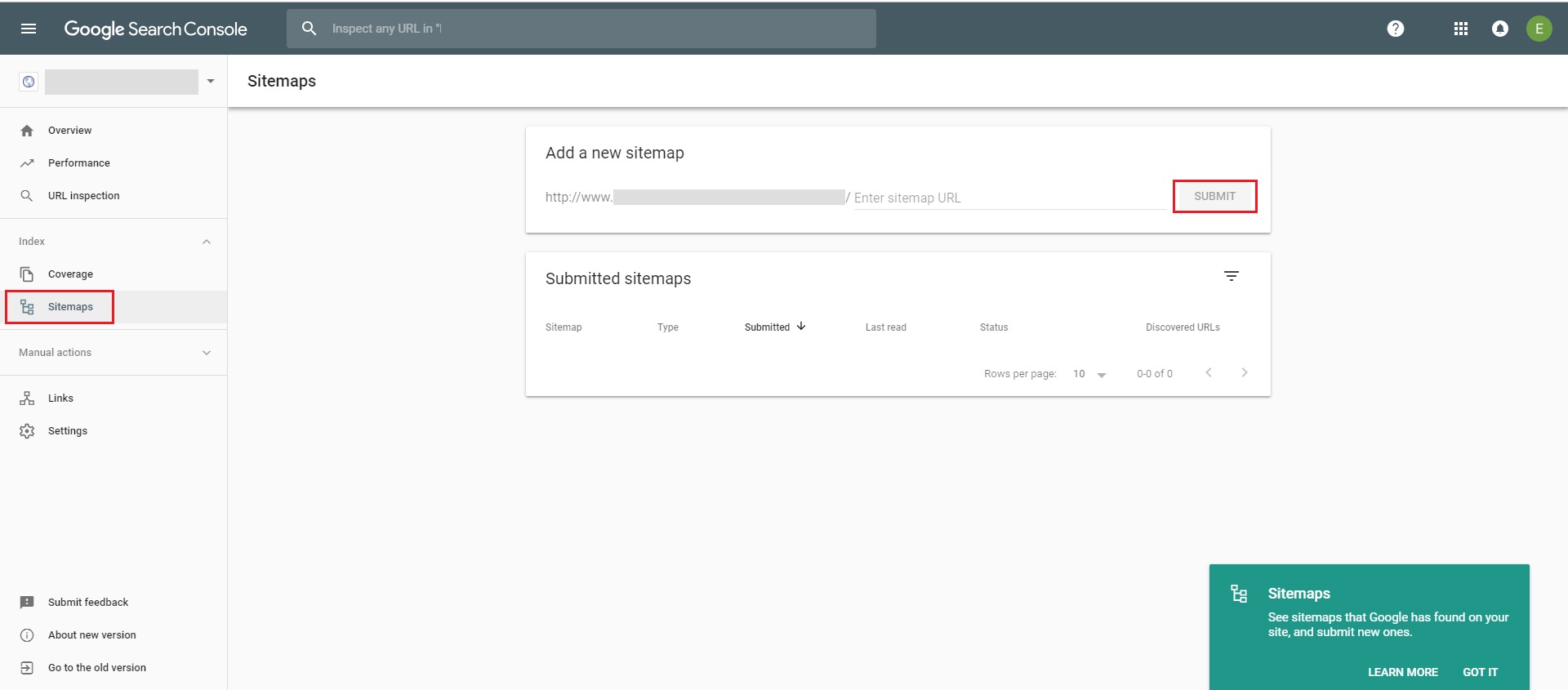 10. The Google Search Console set up is now done. Kindly wait for Google to crawl the latest updates from your Unicart webstore.